Agricultural leasing annually 2%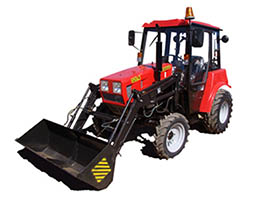 LLC Spetsmash, being the official representative of the Minsk tractor plant in Armenia, offers municipal tractors with the equipment chosen by you.

Purchase of agricultural machinery is 20% prepayment, annual interest rate is 9%, of which 7% is subsidized by the state, as a result of which the farmer pays 2% leasing rate for 3-10 years, depending on the type of equipment.

For more information, farmers can apply to the Armenian Development and Investment Corporation, the regional affiliates of the Ministry of Agriculture, the regional affiliates of the Small and Medium Entrepreneurship Development National Center of Armenia.